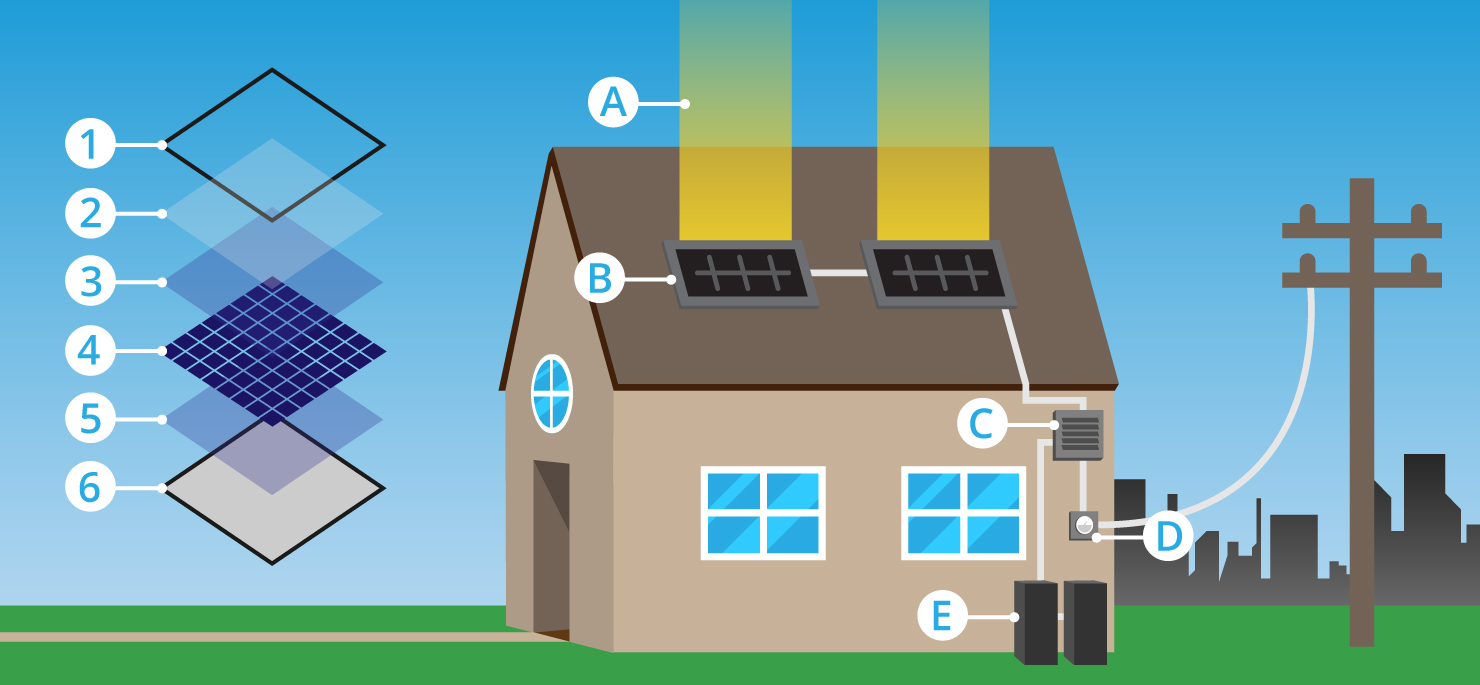 There are many types of solar energy systems on the market today, you could have them mounted on the roof, somewhere on the property, or pulling from an outside source like a community array. Overall the method stays the same – Photons from the sun will be converted into electricity for your home, business, farm etc.
(A) The photons or light rays, travel over 92 million miles from our sun to the surface of your solar panels. (B) The panels will then absorb the sunlight through photovoltaic cells in the panel which then is converted into direct current or DC energy. From there it travels through specialized wiring to a (C) solar converter where the direct current is transformed into an alternating current or AC energy. Alternating current is the most common type of electricity used in the developed world. That energy from the inverter is then used to power your home or business.
If there is extra energy that is produced or more than you can use, it will either travel back to your company's grid through a (D) net energy meter or to (E) battery backups to use when it is night or otherwise not sunny.
Of course all of this is a very basic overview of how solar technology works. There are many other variables and setups you can achieve with solar energy. If you would like to know more about what setup is right for your next project call (618) 743-4552 or contact SIEG today to get a free professional consultation.
1 – SOLAR PANEL FRAME
2 – SHATTER PROOF GLASS
3 – ENCAPSULANT OR SEALANT
4 – PHOTOVOLTAIC SOLAR CELLS
5 – BACKSHEET
6 – JUNCTION BOX